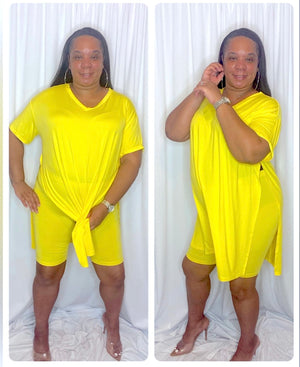 Yellow Split Top Plus Size Short Set
✨Discover the ultimate summertime combo with our Plus Size Yellow Split Top Matching Short Set!
✨Made with the most comfortable, stretchy fabric, this outfit is perfect for a casual day out or a fun picnic with your loved ones.
✨The yellow split top adds a playful touch, while the matching shorts make it easy to move in all day long.
Trust us, you won't want to take this set off! 🌸