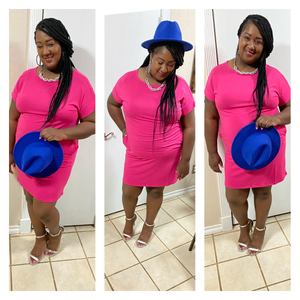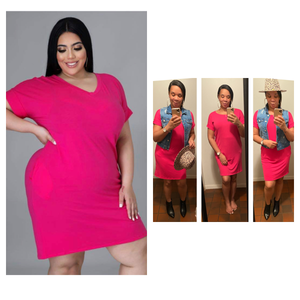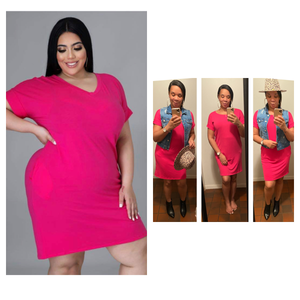 S-3X Hot Pink Stretchy T-Shirt Dress
Very stretchy dress. Curvy girl friendly . Runs a size big. Pictured is 1X and 5'7.  Stretchy t-shirt dress.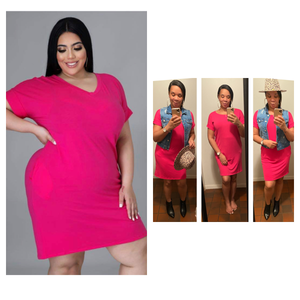 Love it!
I don't like wearing dresses, but this has got to be the cutest and comfortable item ever.
Awesome!
really loved the way this dress looked and felt. material was so soft and the pink was so vibrant, didn't know how I would like it before I received it so i'm happy I went forth with this purchase :).