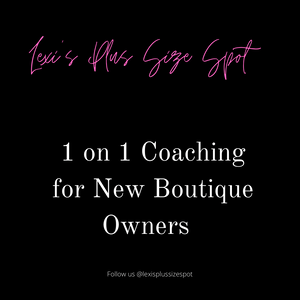 One on One Coaching For New Boutique Owners
How to start a boutique ? How to start an online boutique?
Are you thinking of starting an online boutique for any type of product?
As a Boutique Coach ,I know first hand how scary it can be and how I wished I had someone to help me with questions that may have seemed obvious to someone who has been doing it awhile but for those that are just beginning can seem extremely difficult.
During this session , I will do a high level review of 6 topics that will help you feel comfortable and more confident about starting your new business . 


We will meet 60 mins for 6 weeks and you will have access to me via Facebook group created specifically for coaching participants at anytime .