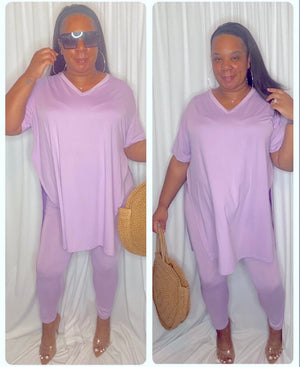 Lavender Split Top Legging Set

💜Looking for something comfy and cute to wear on your next getaway? Look no further than our Lavender plus size split top legging set!
💜Made with a lightweight, breathable fabric that moves with your body, this set is perfect for all your vacation activities.
💜The flattering split top adds a touch of fun to the leggings, while the lavender hue keeps it feminine and chic.
💜Pack this set in your suitcase and get ready to feel fabulous on your next adventure!