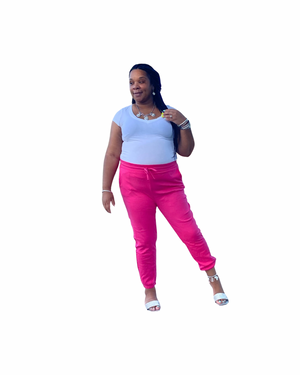 Hot Pink Plus Size Joggers Plus Size Sweatpants
Spring into action with our Plus Size joggers .  Includes plus size sweatpants . They are super soft and comfy. Perfect for workouts or loungewear Who says workout clothes have to boring ? These beautiful colors are sure to brighten up your day .
True to size . Hurry while they last . 


60% cotton 
40% polyester